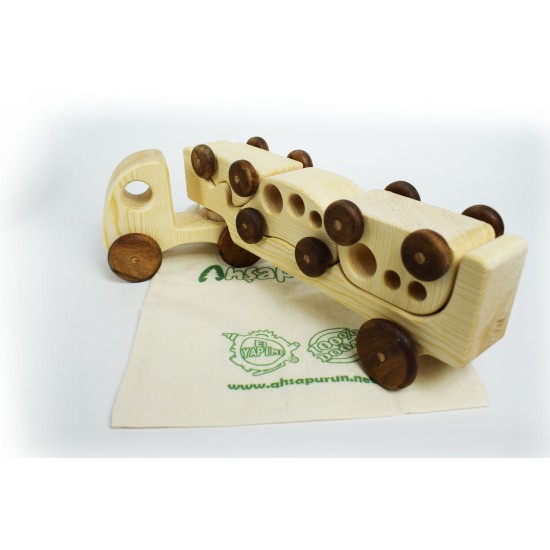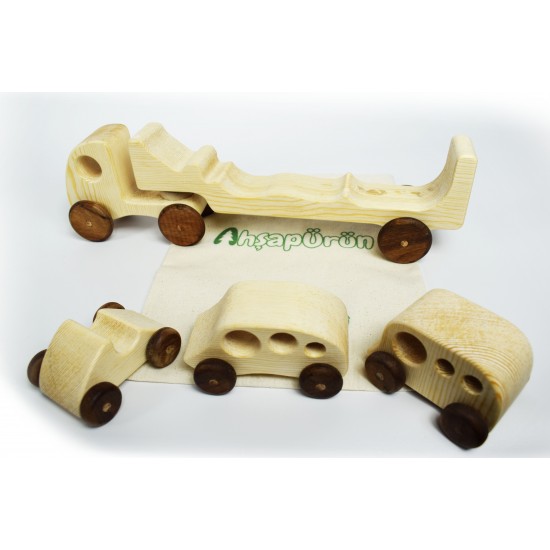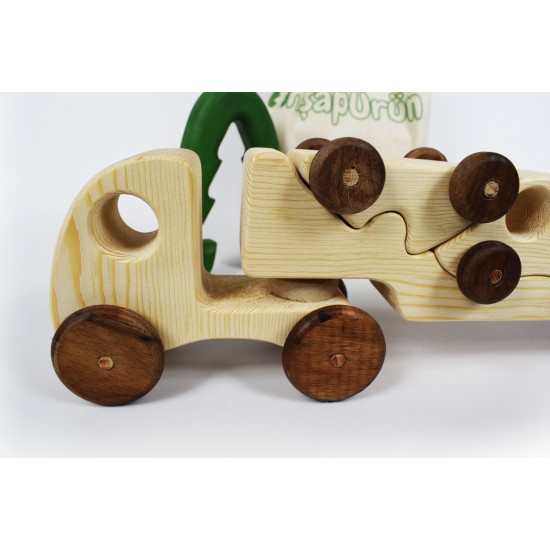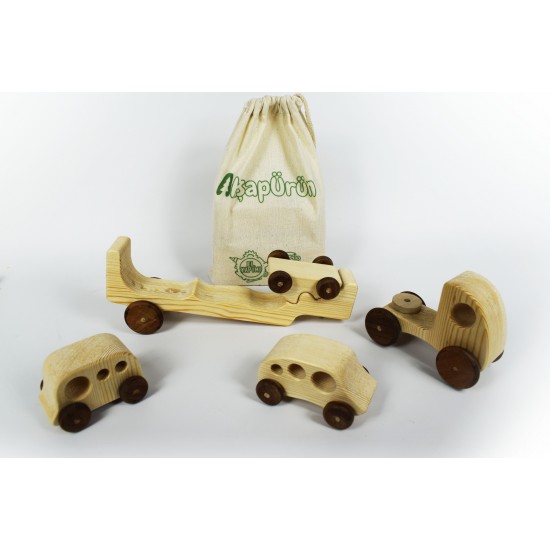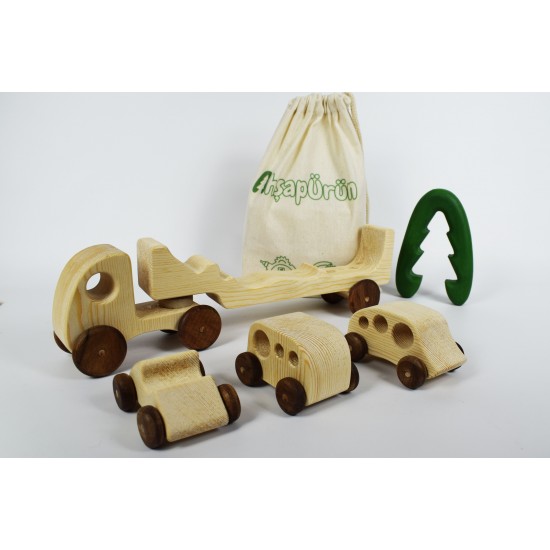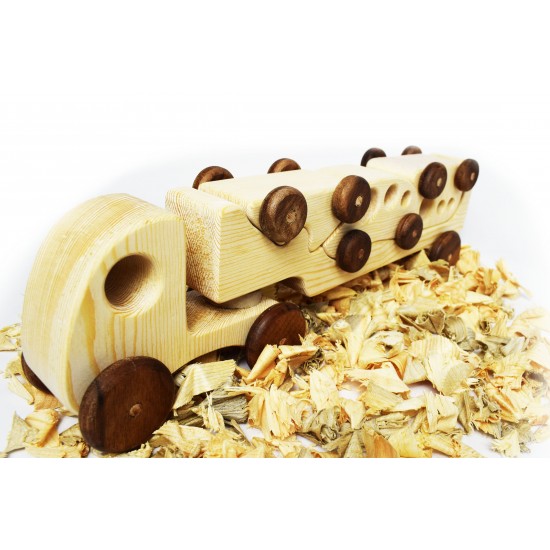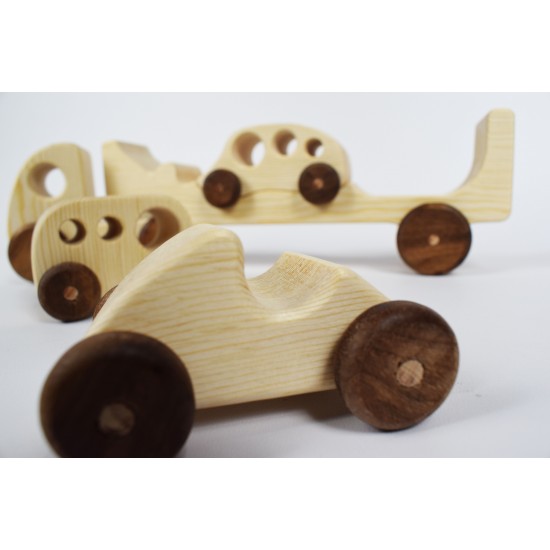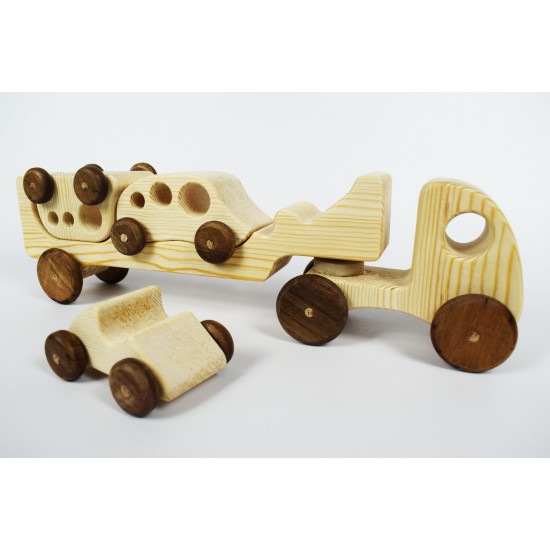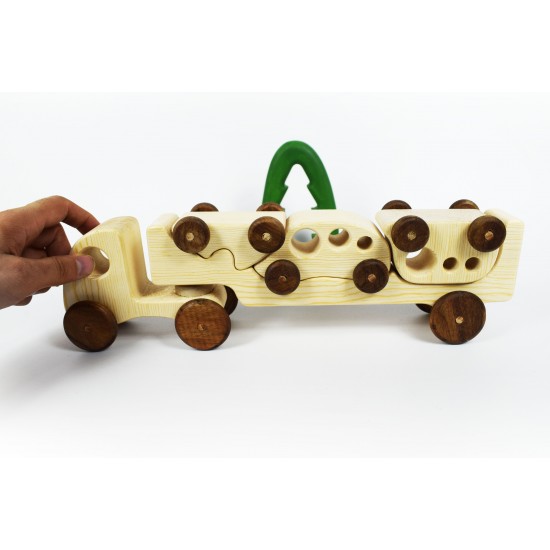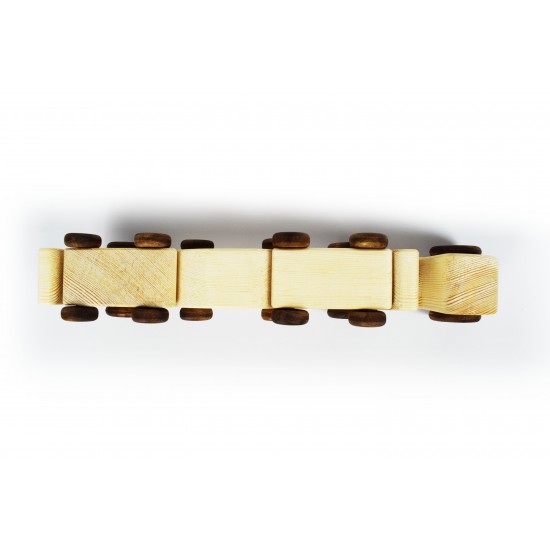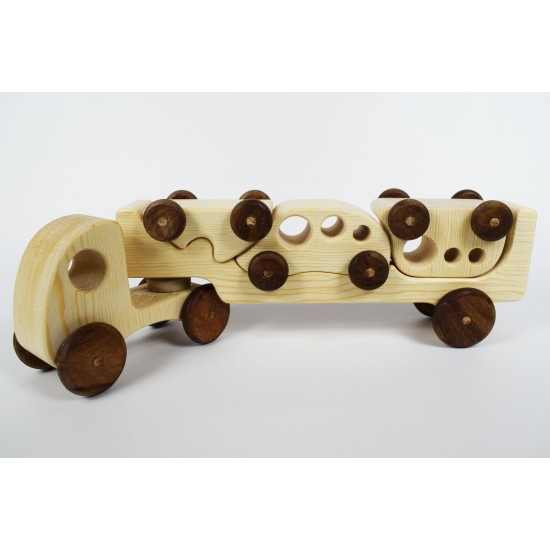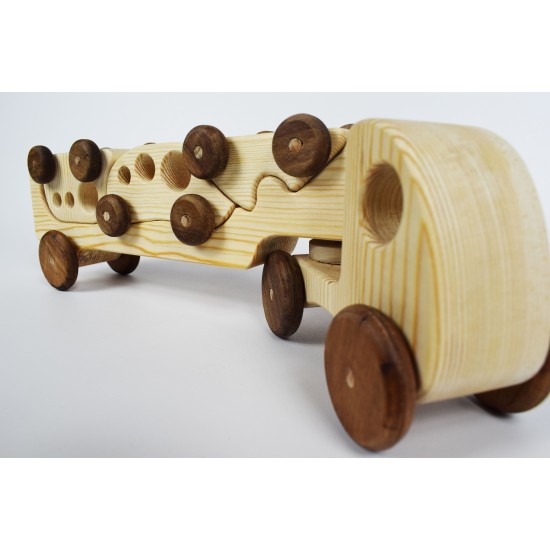 Wooden Toy Truck + 3 Toy Cars - Natural Wooden Toy Vehicle
For children 2-3 years and older. Wooden Truck game consists of 5 parts. It consists of 1 truck cup, 1 truck trailer, and 3 vehicles. Toy Truck transports vehicles. Vehicles are placed on the truck according to their shapes. It is fun and educational for children. It develops the thinking ability of children. It is completely natural, no chemicals are used. Pine and walnut wood were used in its construction, and the color variety was provided by these wood differences. The total length of the truck is 36.50 cm. It is a very nice toy that you can give as a gift to your children on their birthdays or special days, and it is permanent.
PACKAGE INCLUDED:
· 1 Piece T Cup 14cmx7cmx10cm
· 1 Piece Truck Trailer 29cmx7cmx10cm
· 1 Sporty Car 9cmx6.50cmx4.5cm
· 1 Piece Minibus Vehicle 9cmx6.50cmx5.50cm
· 1 Piece Hatchback Car 11cmx6.50cmx5.50cm
· 1 Piece Cloth Pouch
100% NATURAL:
The wooden toy is natural and does not contain harmful chemicals. Made from raw pine wood. The product is completely natural.
PRODUCT PATTERN:
The product is completely natural and the pattern on it is the tree's own pattern. Therefore, the pattern shapes on it may differ from the tree.
SECURITY:
The products are completely healthy and the tree structures that can harm your children's safety have been made smooth and absolutely harmless by going through the necessary processes.
TOY CARE:
Do not wash the product with water, if it gets dirty over time, you can mix it with natural vinegar and water at a ratio of 1 to 10 for cleaning and disinfection.