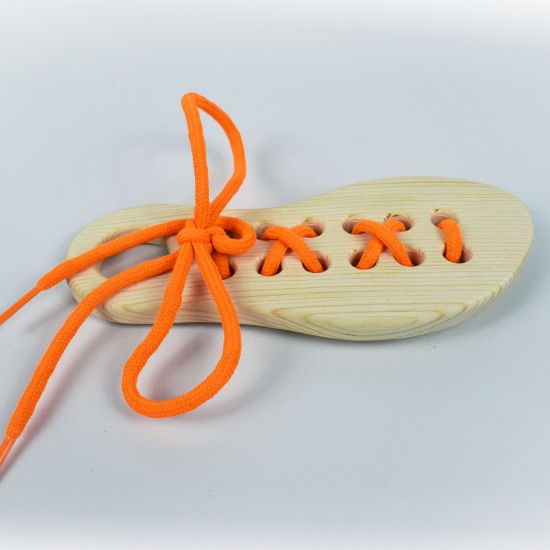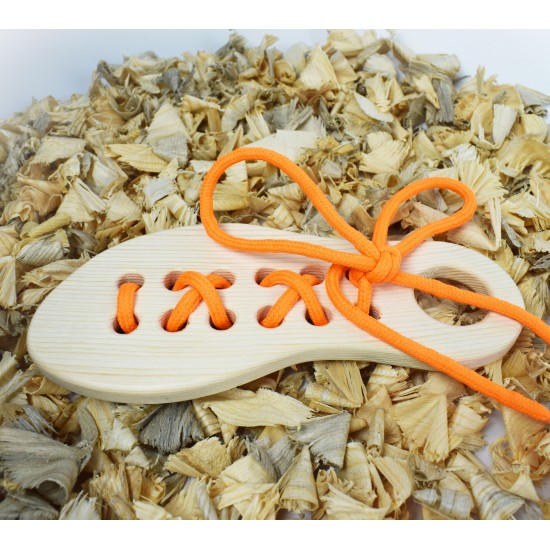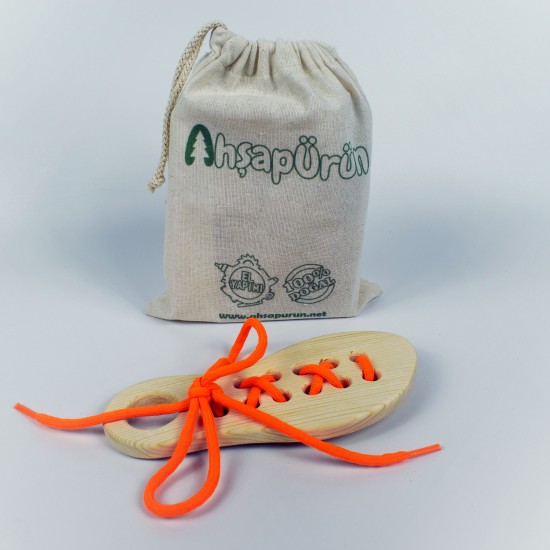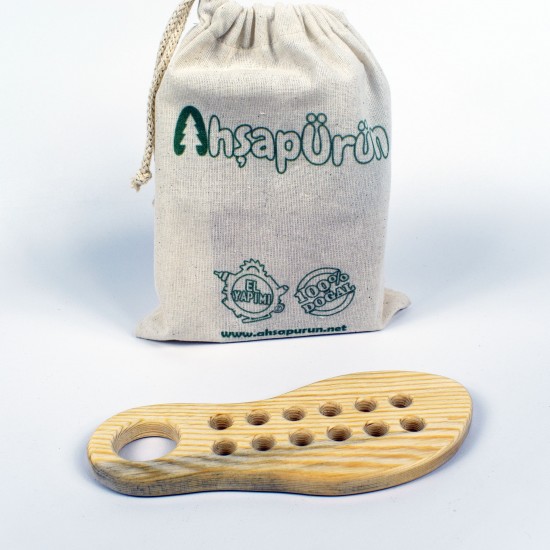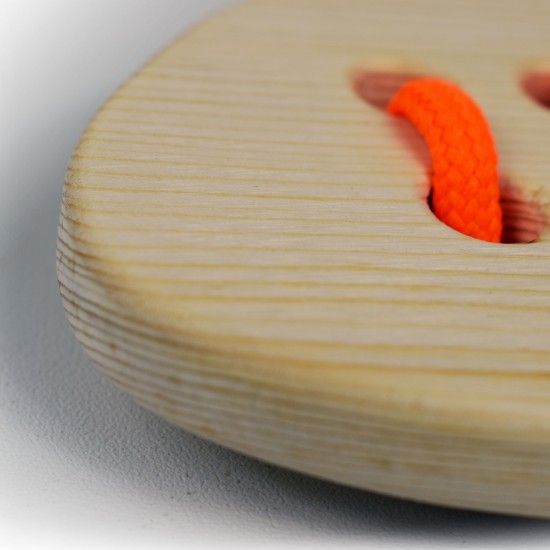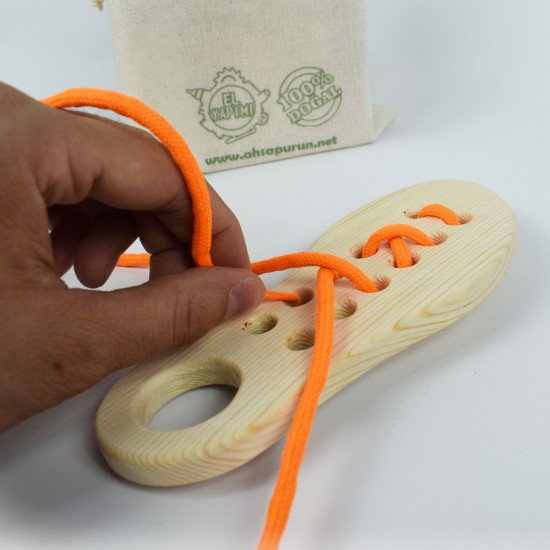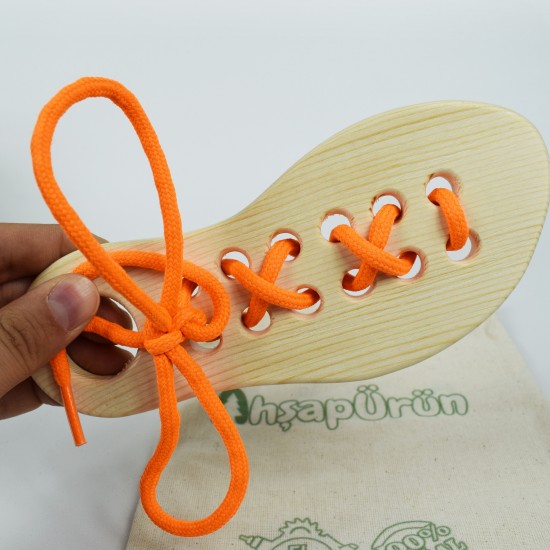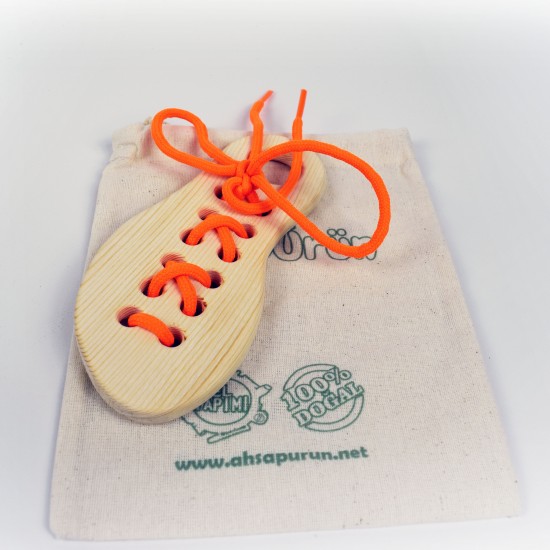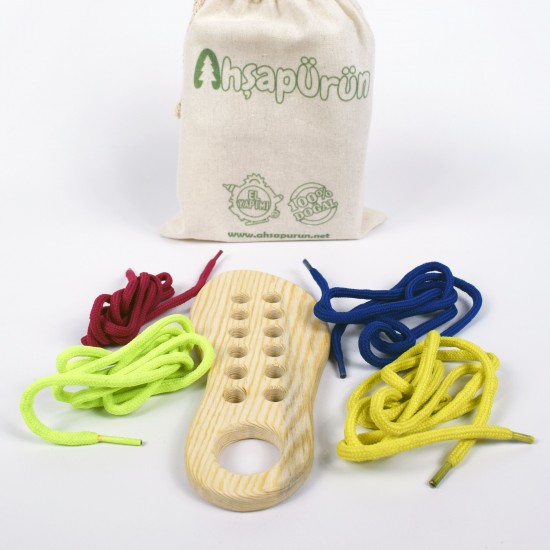 Hot








Wooden Shoe Tying and Threading Toy
It is an educational toy that is included in the Montessori toy list and that children over the age of 3 can play with fun and improve their skills. It is made of 100% natural wood.
It is a great toy to learn to tie shoes while developing fine motor skills with threading. It is easy to grasp and the fastening holes are 10mm.
PRODUCT DIMENSIONS: 8cm x 19cm x 1cm
PACKAGE INCLUDED:
1 Piece Wooden Shoe Lacing

1 Piece Cloth Pouch
100% NATURAL:
It is an educational toy that is harmful to health and does not contain chemicals. Made from raw pine wood.
PRODUCT PATTERN:
The product is completely natural and the pattern on it is the tree's own pattern. Therefore, the pattern shapes on it may differ from the tree.
SECURITY:
The products are completely healthy and the tree structures that can harm your children's safety have been made smooth and absolutely harmless by going through the necessary processes.
TOY CARE:
Do not wash the product with water, if it gets dirty over time, you can mix it with natural vinegar and water at a ratio of 1 to 10 for cleaning and disinfection.