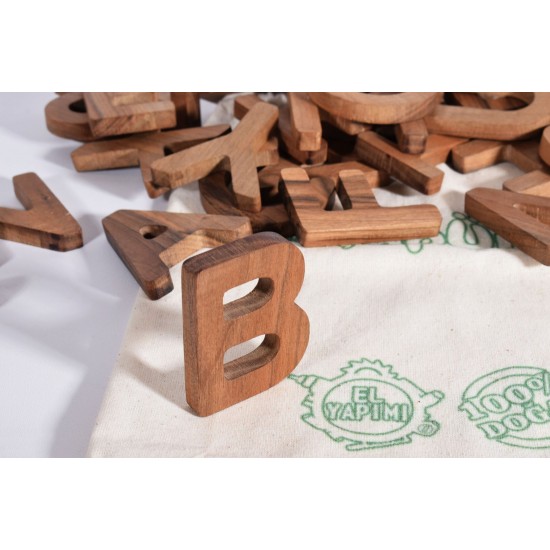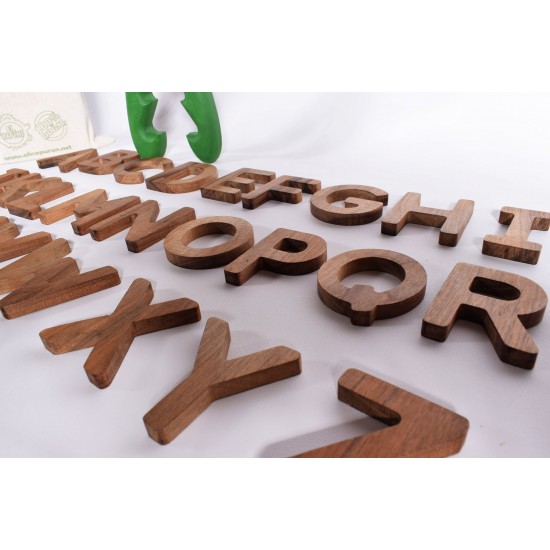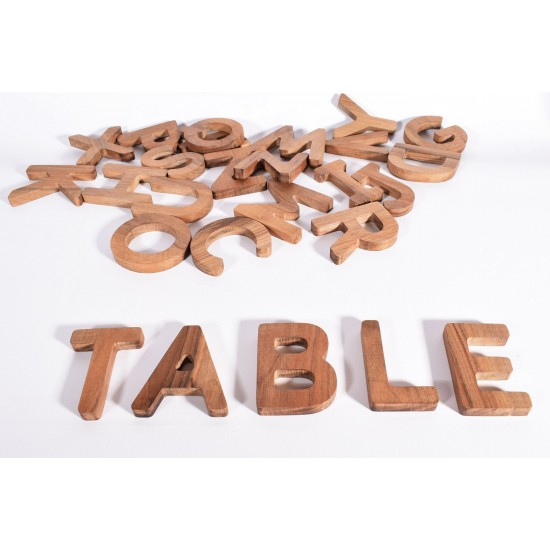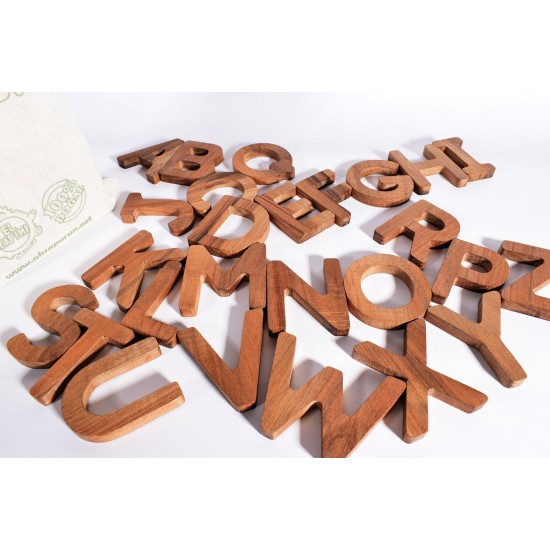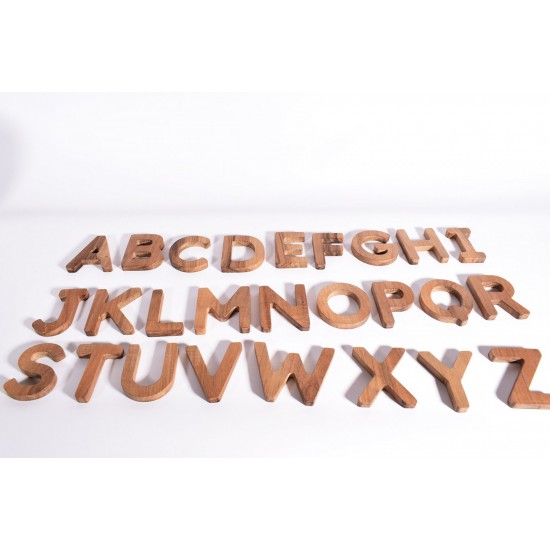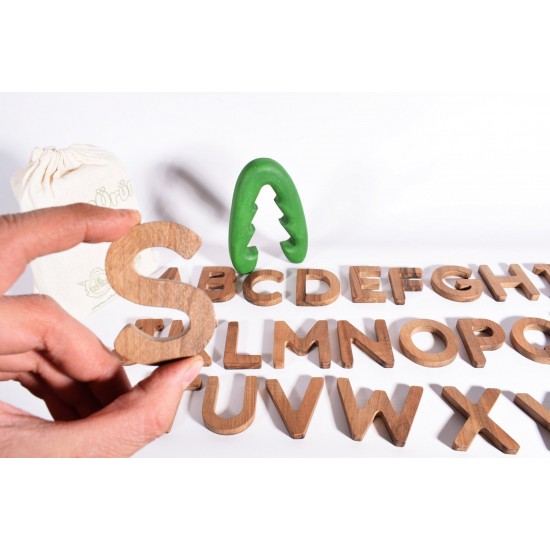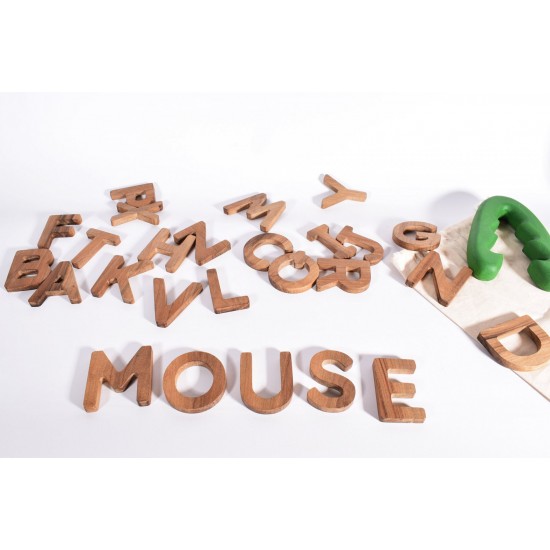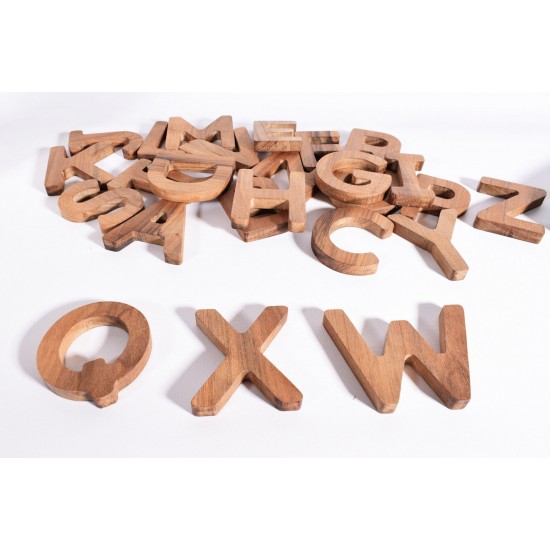 New







Wooden Walnut Letter Set (English - Large)
Wooden English capital letters game is a toy that will teach children letters early and quickly, and it is educational. Kids will learn English letters with this toy. It will also rapidly advance the development of intelligence, problem solving and concentration. At the same time, they will be able to learn to read and write comfortably thanks to these visuals. It will contribute a lot to our children in pre-school education. This toy, which is in Montessori materials, is completely natural and made of walnut wood. It is harmless to health and does not contain any dyes or toxic substances. This wooden English letters game consists of 26 pieces and there is 1 English capital letter each. Parents who want their children to learn English can teach them to write in English words. This job of teaching English falls to the parents. Parents will be able to teach English easily with these letters (Scrabble). It is an educational but also a fun toy for children. It is the most beautiful and lasting gift that can be given as a gift.
PRODUCT DIMENSIONS: 6 cm x 5 cm x 1 cm (Letter size)
PACKAGE INCLUDED:
26 Pcs Wooden English Capital Letters (Walnut Wood) 1 Pcs Natural Cloth Toy Pouch
100% NATURAL:
It is a wooden educational toy and is harmless to health. It does not contain paint, chemicals and toxic substances. Made of raw wood.
PRODUCT PATTERN:
The product is completely natural and the pattern on it is the tree's own pattern. Therefore, the pattern shapes on it may differ from the tree.
SECURITY:
The products are completely healthy and the tree structures that can harm your children's safety have been made smooth and absolutely harmless by undergoing the necessary processes.
TOY CARE:
Do not wash the product with water, if it gets dirty over time, you can mix it with natural apple or grape vinegar and water at a ratio of 1 to 10 for cleaning and disinfection.