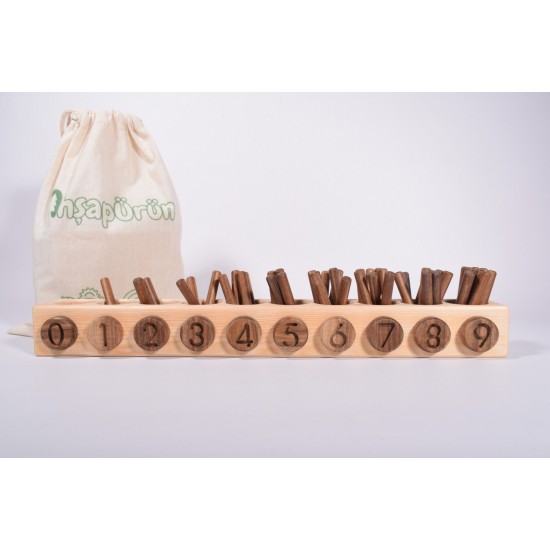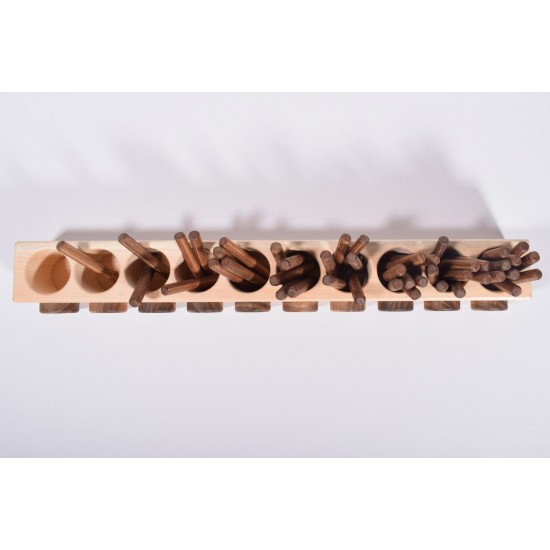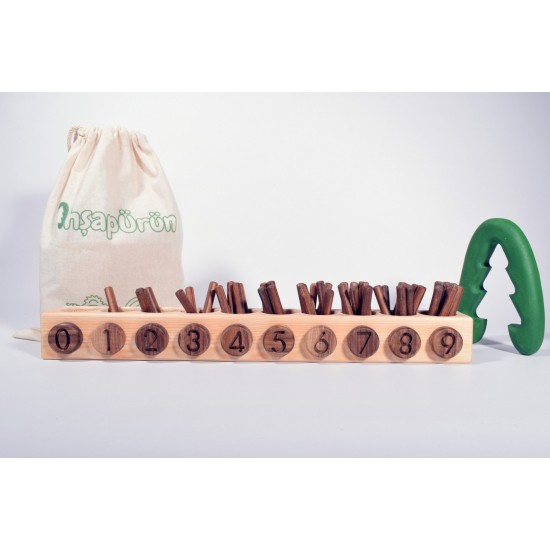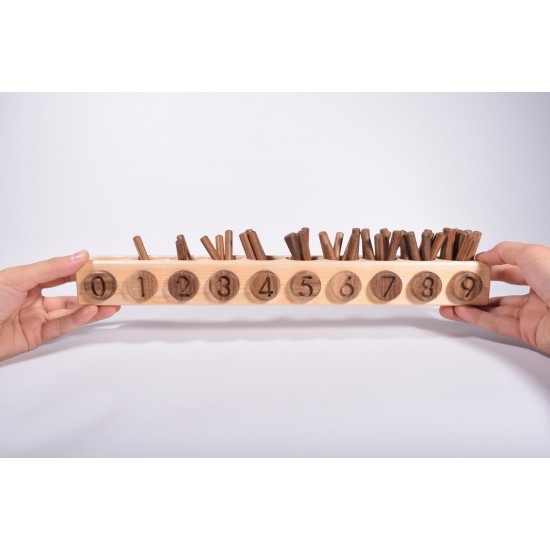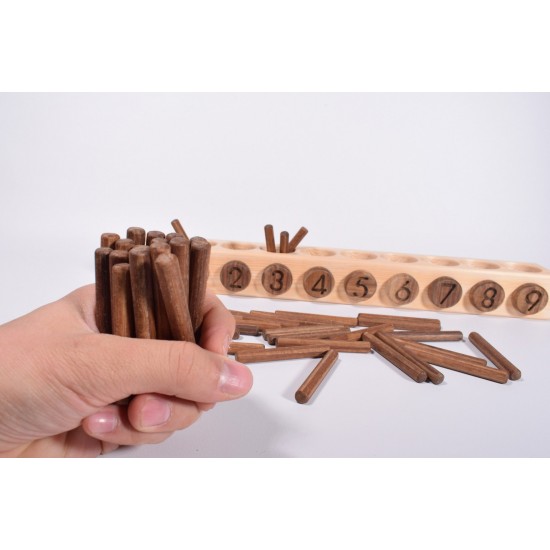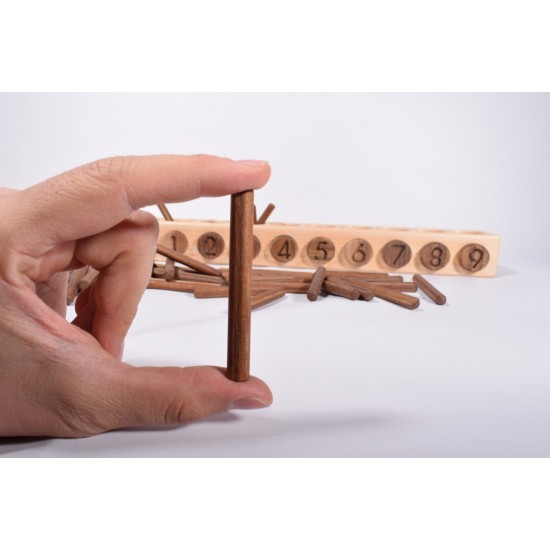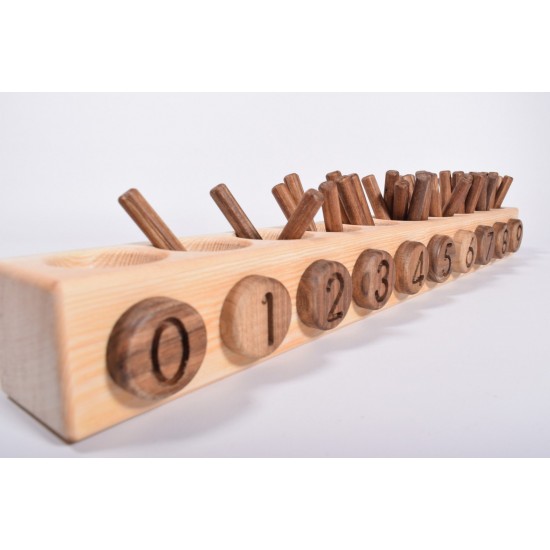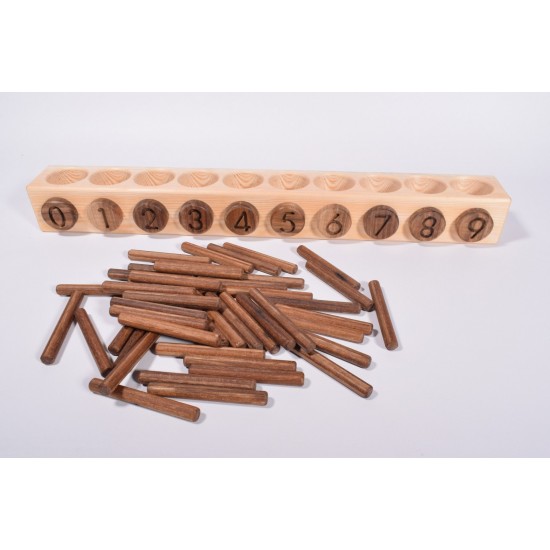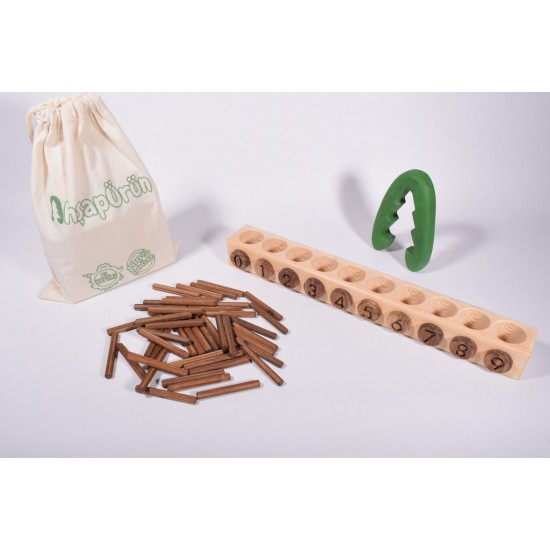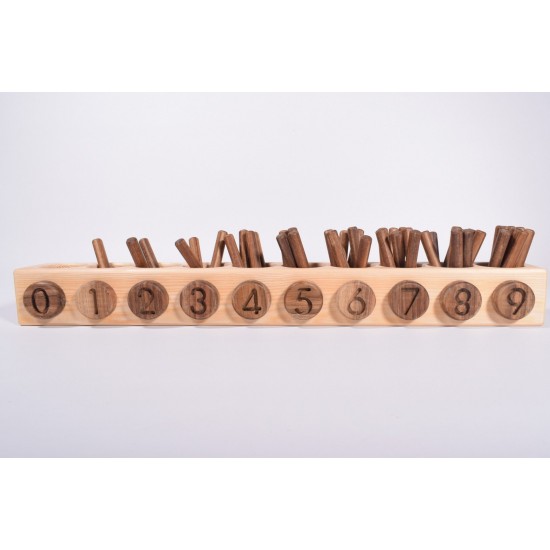 New Hot










Wooden Number Sticks 2 (Montessori Material - Natural Educational Toy)
With its wooden cylinder stick figures table and number sticks, it is a toy that will teach children numbers early and quickly. It is an educational toy. Children will develop fine motor skills by trying to place wooden number sticks in the slots on the table. As a wooden math educational toy, it will contribute a lot to our children's education in preschool education. This toy, which is in Montessori materials, is completely natural and made of pine and walnut trees. It is harmless to health and does not contain any glue, paint or toxic substance.
This wooden numbers game consists of 46 pieces and there are number slots from 0 to 9 on the table. There are 1 wooden figures table and 45 wooden stick cylinders to be placed inside.
All wooden cylinder rods are put into the slot on the toy by counting. It is an educational but also a fun toy for children.
PRODUCT DIMENSIONS: 42cm x 6cm x 5cm (Table size)
30mm x 10mm (1 walnut cylinder rod size)
PACKAGE INCLUDED:
1 Numbers Table (Pine tree)

45 Pieces of Wooden Cylinder Number Sticks (Walnut wood)

1 Piece Natural Cloth Toy Pouch
100% NATURAL:
It is a wooden educational toy and is harmless to health. It does not contain paint, chemicals and toxic substances. Made of raw wood.
PRODUCT PATTERN:
The product is completely natural and the pattern on it is the tree's own pattern. Therefore, the pattern shapes on it may differ from the tree.
SECURITY:
The products are completely healthy and the tree structures that can harm your children's safety have been made smooth and absolutely harmless by going through the necessary processes.
TOY CARE:
Do not wash the product with water, if it gets dirty over time, you can mix it with natural apple or grape vinegar and water at a ratio of 1 to 10 for cleaning and disinfection.