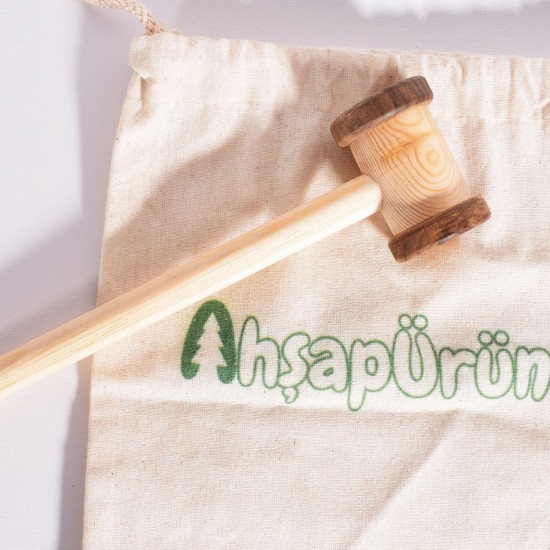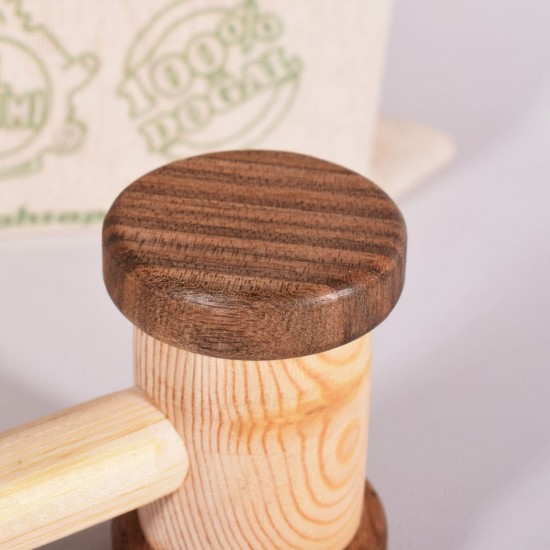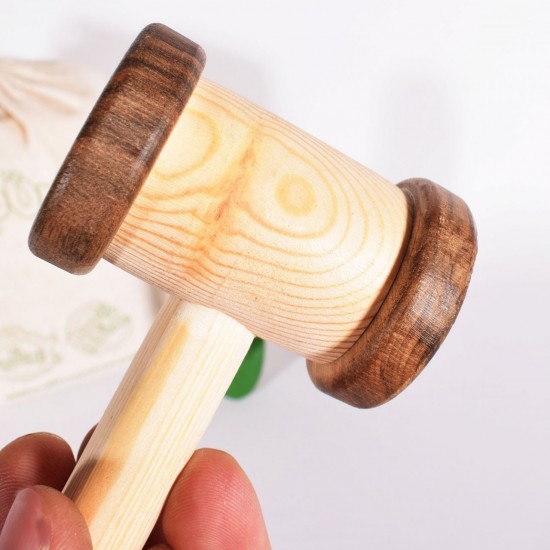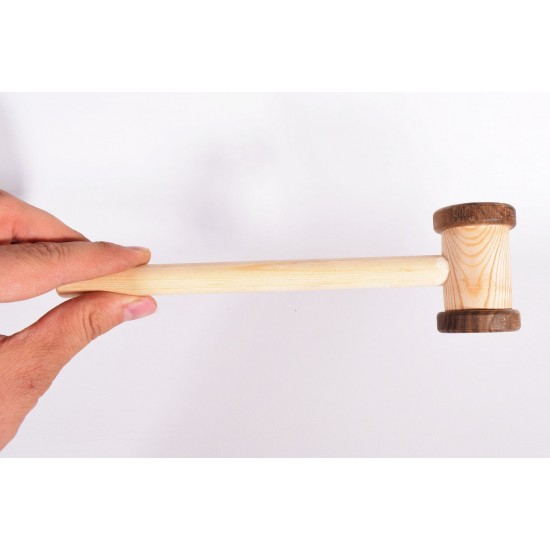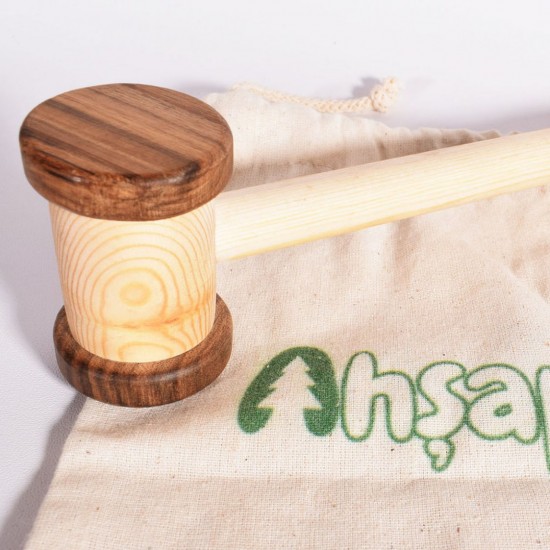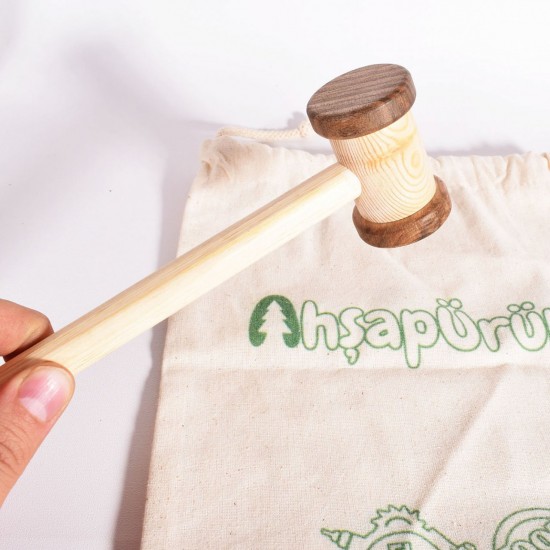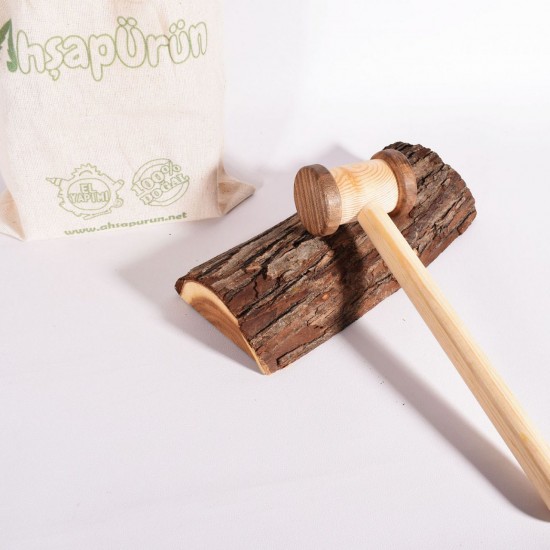 New







Natural Wooden Toy Hammer
It is the hammer found in the Hammer & Peg Wooden Toy.

100% natural Wooden Product that can be used as a toy and decorative product that children aged 2 and over can play with fun. No chemicals were used. It does not contain substances harmful to children's health. Pine and walnut wood were used in its construction, and the color variety was provided by these wood differences. Sanding was done by hand in the construction of the toy. Therefore, it is smooth and has a smooth surface. With the wooden hammer toy, it will make a great contribution to the development of children's hand skills and fine motor skills. It is a light toy and does not cause any harm to children. It is a permanent and useful toy for your children, and it is the most beautiful thing that can be given as a gift in all kinds of activities.
PRODUCT DIMENSIONS: 22cm x 6cm x 5cm
PACKAGE INCLUDED:
1 Piece Wooden Toy Hammer1 Piece Cloth Pouch
100% NATURAL:
The wooden toy is natural and does not contain harmful chemicals. Made from raw pine wood. The product is completely natural.
PRODUCT PATTERN:
The product is completely natural and the pattern on it is the tree's own pattern. Therefore, the pattern shapes on it may differ from the tree.
SECURITY:
The products are completely healthy and the tree structures that can harm your children's safety have been made smooth and absolutely harmless by undergoing the necessary processes.
TOY CARE:
Do not wash the product with water, if it gets dirty over time, you